Trading blockchain platform Serenity Financial will present a booth at Blockchain & Bitcoin Conference Malta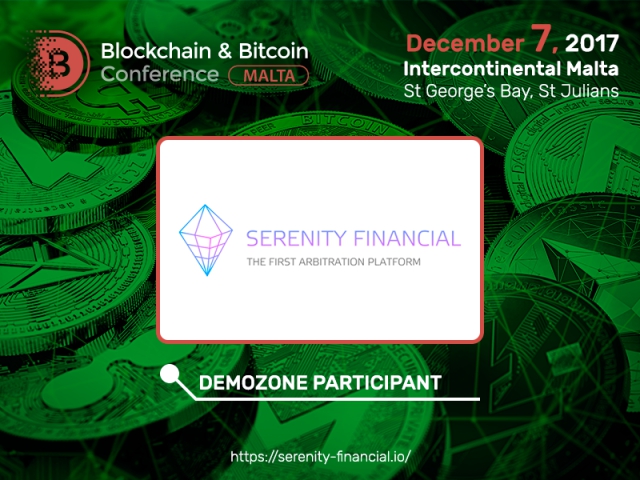 Serenity Financial will be represented in the exhibition area of Blockchain & Bitcoin Conference Malta.
Serenity Financial is a service intended to ensure the security of trading and brokerage deals. It is an independent depository that provides users with segregated accounts and arbitrage services.
The platform has been developed on blockchain, ensuring the transparency of deals and withdrawals. It is a global project, whose authors intend to unite the majority of brokers throughout the world.
Pre-ICO Serenity Financial starts on November 15.
Would you like to learn more about the project that will change the world of trading? Register to Blockchain & Bitcoin Conference Malta and get a chance to ask all questions that interest you to company representatives personally.
Meet new speakers and key news of the conference