The Stable Coin Certified Diamond Coin Will Become the Exhibitor in the Demozone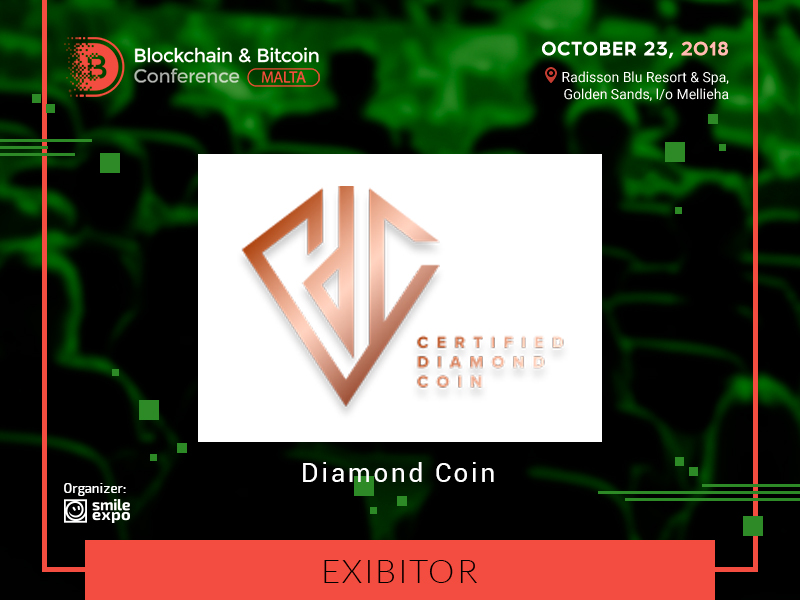 Price volatility may lead to speculations and instability in the crypto market. This is the reason why maintaining coin's price is important, and this is when stable coins come into play.
The stable coin backed by diamonds – Certified Diamond Coin – presents a solution. On October 23, the platform will introduce its project at the Blockchain & Bitcoin Conference Malta.
Certified Diamond Coin (CDC) – is a crypto coin backed by 0.04 cts of diamond each. CDC is a hybrid token combining both security and payment tokens at the same time.
As a security token it acts as the reserve currency and is considered as a derivative. The main aim of the CDC is to create the stability on the market. More than that, the coin underlies regulations and AML act.
The asset 0.04 cts is chosen purposefully as its price is low in USD, not volatile and easily accessible. The network also plans to hold the assets in investment diamonds. As they are a bit more volatile and their value tends to change, the network will audit its assets every quarter.
CDC is a product of the Diamond Network – the project which aims at digitalizing diamond industry's needs and services.
Among the other products of the platform there are DPT utility tokens, marketplace, digital diamond database and the service for verification of the diamond's origin.
Discover a unique solution for crypto market's stability at the conference!
---
Meet new speakers and key news of the conference