TaaS Capital Fund is a New Partner of the Blockchain & Bitcoin Conference Malta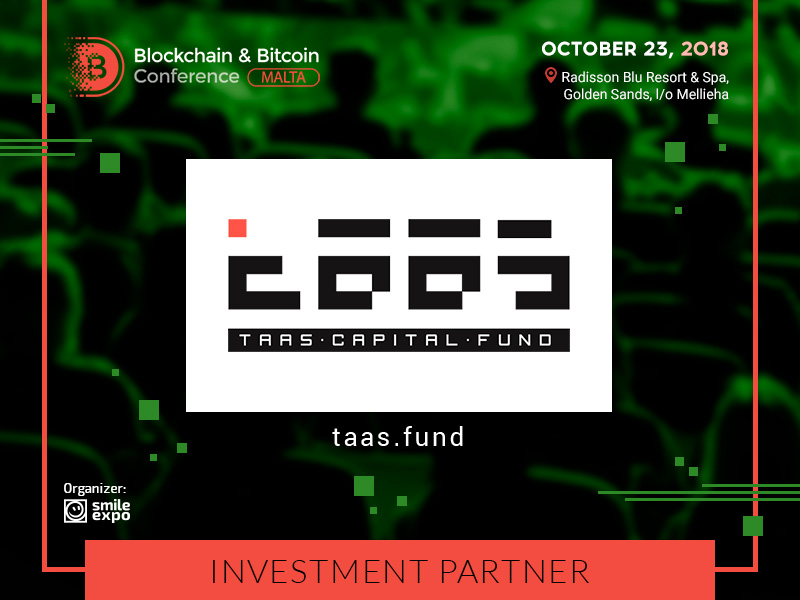 Crypto assets market experiences several difficulties: lack of transparency and managing skills, manipulation and cheating, closed access and uncertainty.
Tokenized fund – TaaS Capital Fund – provides solutions to these issues and assists investors in managing crypto assets successfully. TCF is a new investment partner of the Blockchain & Bitcoin Conference Malta.
TaaS Capital Fund is an investment fund launched by TaaS – the hedge fund management platform. The aim of TCF is to make the organization and control over the crypto assets easier, as experienced investors help to minimize the risks and utilize algorithmic trading.
The platform intends to raise the level of wealth management transparency and offers services in both fiat and cryptocurrencies. The fund has also prepared strategies which help to observe the market dynamics and optimize risks.
To increase transparency, TCF provides NAV snapshots – reports with graphs and charts representing accounts' returns. Also, using the platform, investors get access to the asset balances validation tool – Cryptographic Audit.
TCF has an experience with more than 50,000 trades and 35 token sales carefully selected from over 1000 projects. According to TCF, the success rate of the platform is 780% within a year, while $16 million of profit is returned to token holders.
More than that, TaaS group has a platform which works with any aspects of DLT market operation –Kepler Finance. Its developers offer access to the new portfolio manager Lukrum.
Learn new ways of managing wealth and working with crypto assets at the conference!
---
Meet new speakers and key news of the conference