Strategies for young blockchain companies: Jan Sammut to reveal marketing secrets at Blockchain & Bitcoin Conference Malt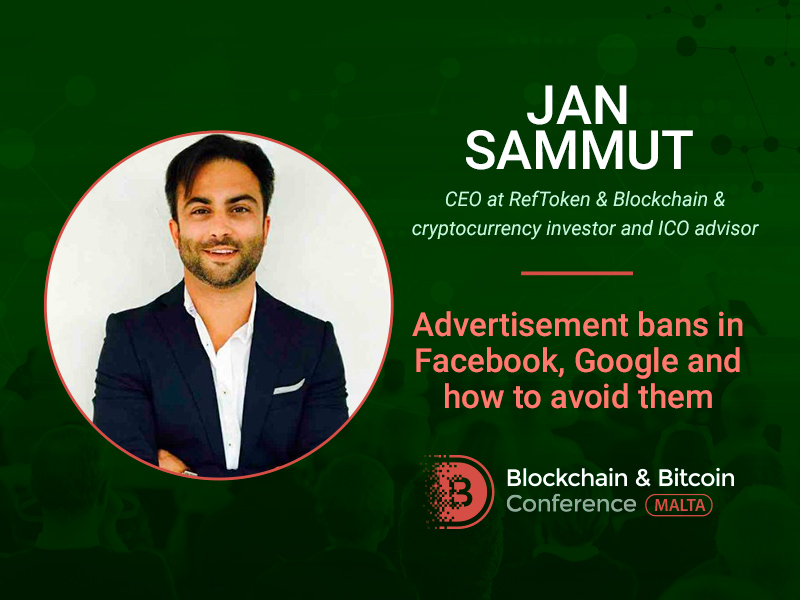 Jan Sammut, CEO at RefToken and marketing expert, will take the floor at Blockchain & Bitcoin Conference Malta. His presentation will be dedicated to blockchain projects promoting.
RefToken is the globe's first decentralized platform for affiliate marketing: business representatives can establish transparent partnership through smart contracts. Its Founder Jan Sammut also heads ICOMalta.com, an ICO hosting provider, as well as ICO Launch Malta platform. He has a degree in marketing. Previously, the speaker cooperated with such heavyweights as IGT plc, Stars Group, and Highlight Media Group. As the expert says, he launched Malta's first ICO and established the first end-to-end agency in the country.
At the conference, Jan Sammut will focus on marketing strategies effectively propelling blockchain-based companies into the market. The speaker will tell how to establish your presence and drive centralized rivals back.
Want to promote your blockchain project? Join Blockchain & Bitcoin Conference Malta to find out how!
---
Online registration is available here.
Meet new speakers and key news of the conference