Creator of digital tenge will be a speaker at Blockchain & Bitcoin Conference Malta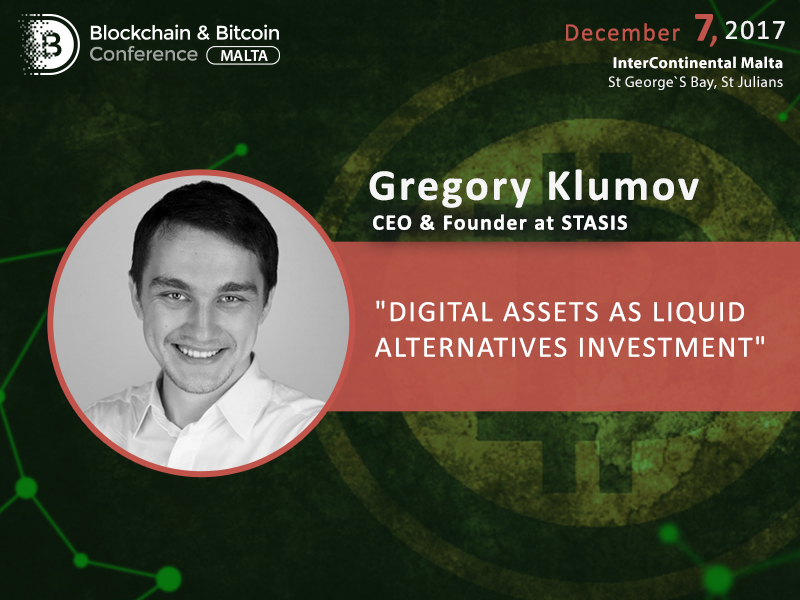 All discussions about bitcoins and altcoins usually include pointing out their differences from national currencies. What about combining two approaches and creating a cryptocurrency underpinned by fiat money? Kazakh experts have already started implementing this idea in 2017. Hence, a national cryptocurrency based on Stasis is planned to be launched. CEO & Founder at Stasis will tell about his unique experience during the development of the platform at Blockchain & Bitcoin Conference Malta.
The speaker's presentation is titled: 'Digital assets as liquid alternatives investment'. Gregory Klumov got education in Russia, worked in Malta and Kazakhstan. In his presentation, the expert will compare cryptocurrency regulation in different countries including own experience. Gregory will also mention tokenization of the investment market and its perspectives, share his stable token concept.
The cryptocurrency platform Stasis founded by Klumov is the global first blockchain resource where tokens are underpinned by fiat money (Kazakh tenge). According to the system project, the cap of Stasis tokens will double by 2021, and then, a decrease is expected. The experts assume that Stasis tokens will perform the same function on the Kazakh cryptocurrency market as U. S. governmental bonds on the global stock market. Kazakhstan is one of the beginners involved in the creation of national cryptocurrency. Obviously, it will have a lot of followers.
Register to Blockchain & Bitcoin Conference Malta.
Meet new speakers and key news of the conference