Smart City with Blockchain: from Bruce Jeong, Investor & Deputy CEO at Fundshing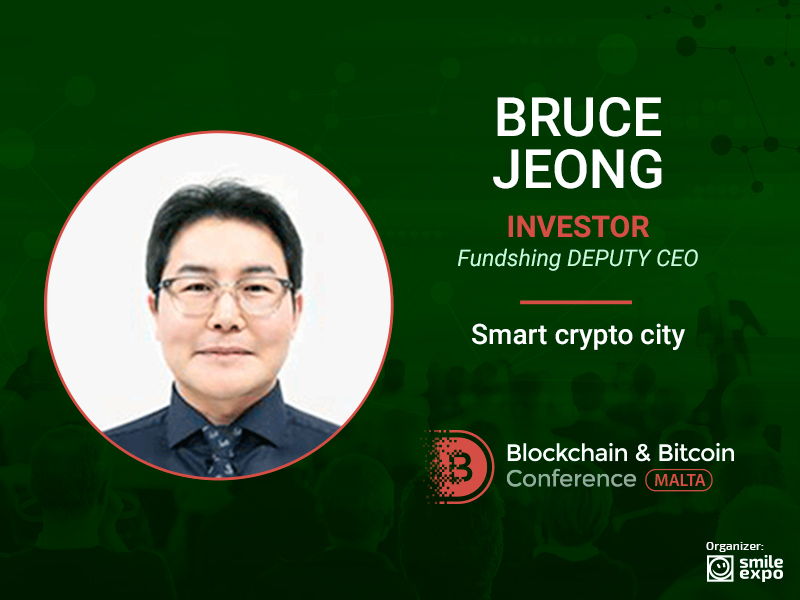 Modern cities all over the world have numerous difficulties, and city operations are not always effective enough. Traffic, polluted environment, poor navigation systems are just a few challenges of big cities today.
On October 23, at the Blockchain & Bitcoin Conference Malta, the new solution will be suggested. Bruce Jeong, the investor & Deputy CEO at Fundshing, will become a speaker at the event and will present the Smart Crypto City project.
Key points:
• what smart city is;
• why to make a city smart;
• smart crypto city for North Korea;
• services in smart crypto city – traffic, agriculture, drone projects, VR, local currency;
• challenges of building a smart city;
• real examples of smart cities in development.
Bruce Jeong is the investor and Deputy CEO at Fundshing – platform which provides numerous solutions to DLT-based startups.
The company assists businesses in launching ICOs, OTC trading and managing private pools. Regarding ICOs, Fundshing offers technical, legal and marketing solutions.
The aim of the platform is to integrate DLT-based companies and businesses into one unified ecosystem.
Apart from that, the expert is also a Strategic Advisor at Bitxoxo – the company which has launched the BTC Pre-Paid Gift card and provides the opportunity to buy, sell and gift BTCs.
More than that, the specialist is the Korea Representative Director Member of the International Decentralized Association of Cryptocurrency and Blockchain (IDACB).
Learn more about the new Smart Crypto City project from the expert & investor at the conference!
---
Meet new speakers and key news of the conference