Second cryptocurrency today: history, benefits and the largest Ethereum pools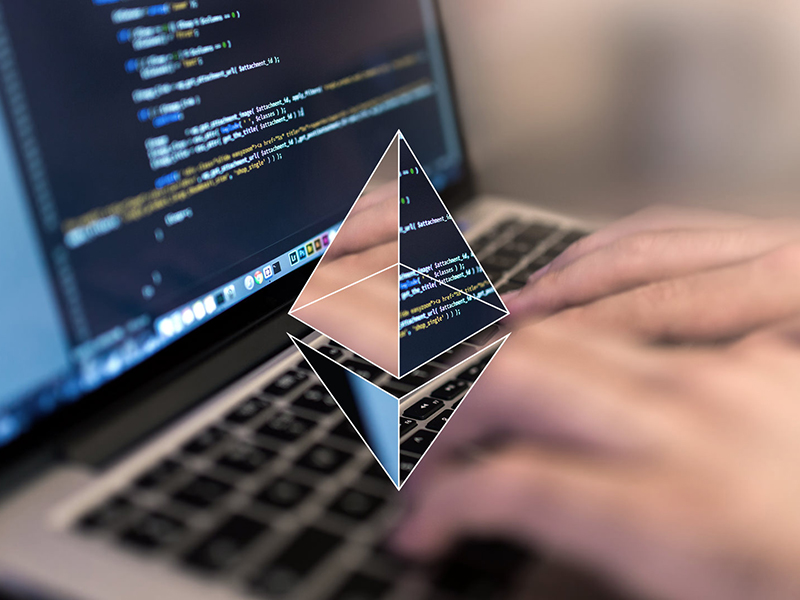 Ether, Ethereum platform tokens are the second largest tokens in the world today: the volume of funds stored in it exceeds $28 billion (as of early October 2017). As for the price for one coin, ether occupies the third place on the market, second only to Bitcoin (BTC) and Bitcoin Cache (BCH).
The Ether rate is subject to fluctuations of up to 30% per day, but in general it is growing at quite an impressive pace: from $0.3 immediately after its creation in 2014 to $300 (average price in September-October 2017). Therefore, Ether is a good option for long-term investments, as well as for quick profits. It is also an attractive altcoin for mining: today Ethereum pools form around 2 800 new blocks daily.
The history of coin creation
The platform for creating Ethereum blockchain based applications was developed by Vitalik Buterin, a Canadian programmer of Russian origin. He gave a description of the project in 2013, and in 2014, held a tokensale (allocating about 72 million Ether). In 2015, the early version of the Ethereum platform was launched.
Today Ethereum successfully functions and is used as a basis for many blockchain projects, including well known ones (Status, Brave, Aragon). The team is working on scalability of the network and increasing its level of stability and security. If these problems are solved successfully, the price of Ether can zoom up again.
Vitalik Buterin, the creator of Ethereum, a blockchain enthusiast, regular speaker at subject-related conferences, hackathons and media
Today there are about 95 million Ether coins in the world, and their number is constantly increasing: as well as bitcoins, the ethers can be mined, that is, to create one of the Ethereum blockchain participants on the computer. The network has grown significantly over the past two years, and now the single production of ETH is no longer paying off. As well as for obtaining Bitcoin, miners here should buy powerful farms (computing devices with several high-performance graphics cards) and join together on common servers – Ethereum pools.
How does the pool work?
The server for joint production of cryptocurrency works on the principle of a tracker: it combines the computing power of all participants, allowing them to solve the cryptographic problem quickly and create a new network block. The fee charged for this is also distributed among all participants in proportion to their "contribution" – the computing resources involved.
Today, there are several specialized pools that produce only ethers, and several large multicurrency ones that mine bitcoins, ether and other coins.
Large pools for ether mining
The leader in the production of the "cryptocurrency No. 2" is divided today by F2pool and Ethpool/Ethermine (together they make up about 50% of the network hash rate). Nanopool and Miningpoolhub (11 and 9%) lag far behind them. Among the major servers for the ETH production are also Dwarfpool, Bitclubpool, BW, Coinotron. There are more than 30 active pools in total.
Choosing a server to join, miners should pay attention to the scheme of distribution of the award and the conditions of participation: for example, some Ethereum pools distribute mined ethers so that participants with small capacity are disadvantageous to join them. As for the conditions, some of the pools offer bonuses to participants: for example, charging interest on coins kept in their storages or "joined mining" (the ability to obtain, in addition to Ether, a number of other coins).
The largest pools for the production of Ether and their share in total computing power (Mining statistics: Last 24h)
Learn more at Blockchain & Bitcoin Conference Malta!
Meet new speakers and key news of the conference