Redeem bitcoin's good name: Jonathan Galea to reveal how to eliminate cryptocurrency usage by criminals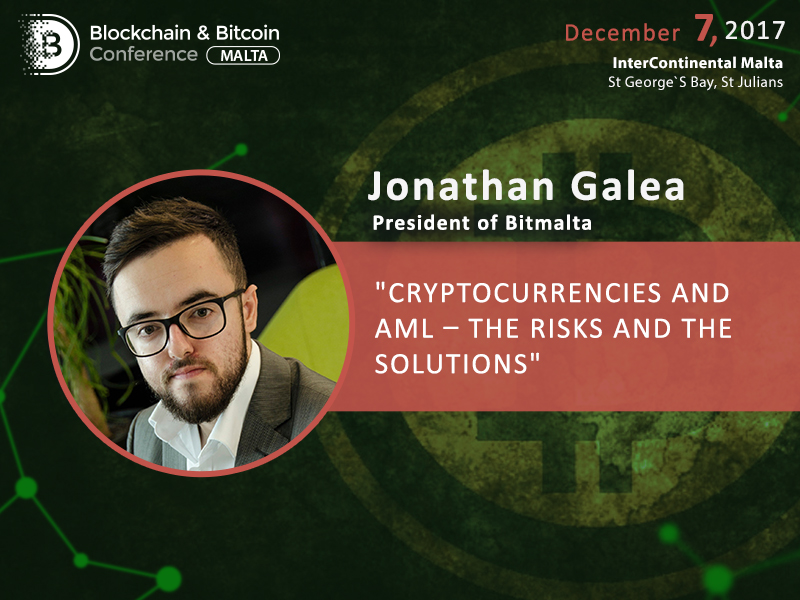 Intelligence services of various countries stress that cryptocurrency is increasingly used for illegal purposes, including money laundering. However, they do not offer any solutions. Jonathan Galea, blockchain and cryptocurrency lawyer, will take the floor at Blockchain & Bitcoin Conference Malta and tell the audience about the size of the problem and its possible solutions.
Jonathan Galea will speak on the topic: Cryptocurrencies and anti-money laundering – The risks and the solutions. This issue is closely related to other significant cryptocurrency challenges: anonymity of virtual money, cryptocurrency regulation, possibility for legal agents and government officials to check transactions.
Jonathan Galea is a graduate of the University of Malta, lawyer, author of thesis research called "The Effect of Bitcoin on Money Laundering Law" and several articles dedicated to the same topic. He has been exploring the problem of cryptocurrency involvement into illegal financial arrangements for more than five years. Jonathan Galea has participated as an expert in Blockchain Week 2017 held in London, Economic Forum in Poland and SiGMA '17 in Malta.
In Malta, Jonathan is President of the Bitmalta education project, providing knowledge about blockchain and cryptocurrencies. Jonathan Galea will make his presentation at Blockchain & Bitcoin Conference Malta along with Joseph F Borg, Vice-President at Bitmalta and Senior Advisor at WH Partners.
Register to Blockchain & Bitcoin Conference Malta.
Meet new speakers and key news of the conference