President of Bitmalta Jonathan Galea: About DLT Regulations and Legal Challenges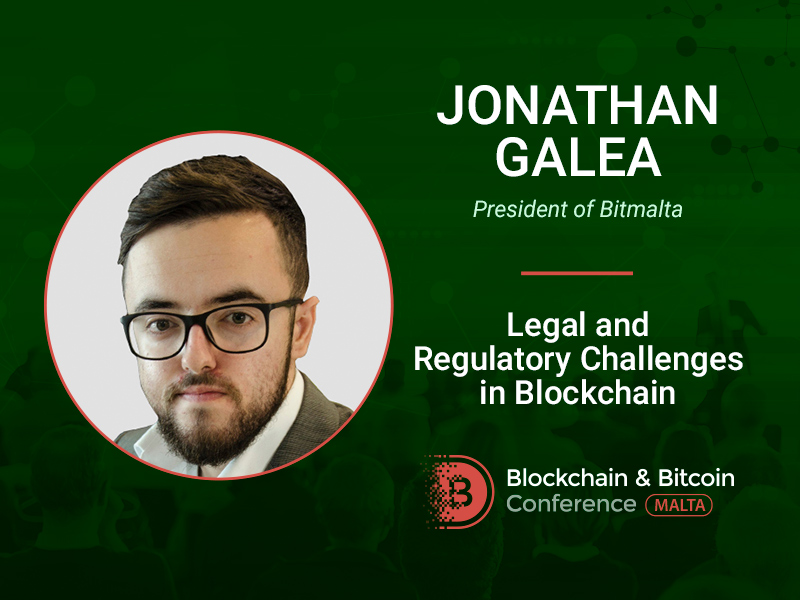 Today, Blockchain is regulated in many countries. In some places, regulations are aimed at enhancing the technological developments; in others – regulations only present challenges to DLT.
What rules should blockchain follow in leading crypto countries and what crypto areas fall under regulations? the questions will be answered at the Blockchain & Bitcoin Conference Malta. President of Bitmalta Jonathan Galea will take part in the panel discussions, and will analyse the topic together with other speakers.
Key points:
• intro to DLT and its revolutionary potential;
• legal and regulatory issues with DLT;
• comparison of securities, tax and regulatory issues for ICOs in Malta, Switzerland and the U.S;
• comparison of the current rules and regulations on securities and taxation;
Jonathan Galea is a lawyer and expert in crypto sphere with five years of experience. He is a specialist in the legal and economic aspects of digital coins and the advisor of several ICOs.
Currently, the speaker is the President of Bitmalta – the organization advocating DLT and altcoins on Malta. Moreover, he is the Managing Director at the Blockchain Advisory. There, Galea provides consultations on crypto exchanges, crypto funds and assists with any other DLT-based areas.
Professional gives advice regarding the industry's questions at Chimaera Project, DICE Money and Blockgaming as well. More than that, he has a position of a consultant at SunContract – an innovative project with the aim to implement energy trading on top of the ETH blockchain.
Use a chance to meet with the crypto expert at the conference and discover different DLT regulations!
---
Meet new speakers and key news of the conference