Obtaining reward for spent time is real! mytime team, event sponsor, to present its solution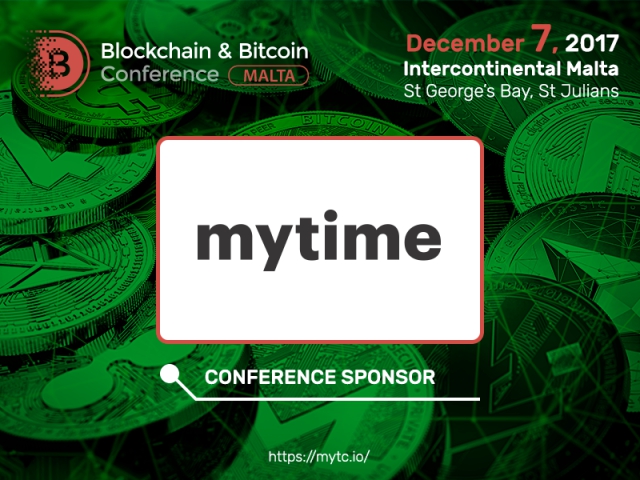 Sponsor of Blockchain & Bitcoin Conference Malta will be mytime, a developer of a blockchain platform for converting time into cryptocurrency. Besides, it will present options of its service in the exhibition area of the event.
Developers of the unique blockchain platform are aimed at making people's time, the only invaluable human resource, be the main value of the global economy instead of material capitals. It is human time that should be paid in a fair and transparent way.
Therefore, the storage of open payment transaction records will result in establishing the value of human time in various areas of life.
This solution has its own cryptocurrency: mytimecoin (MYTS). Whoever (a certain person, business, service) can arrange about purchasing their time for MYTS tokens. Thereafter, the service records agreement conditions and their fulfillment using smart contracts. As the result, users will receive the real reward that can be exchanged for real money for their spent time.
In turn, the blockchain technology guarantees data security and provides fulfillment of specified obligations by the parties.
Besides, the platform will allow to make a transaction portrait and user's reputation, thus companies will be able to buy and pay for people's time efficiently.
Register to Blockchain & Bitcoin Conference Malta and discover more about mytime, the usual blockchain platform, from its developers!
Meet new speakers and key news of the conference