Mytc.io Founder will tell about a new economy based on time digitization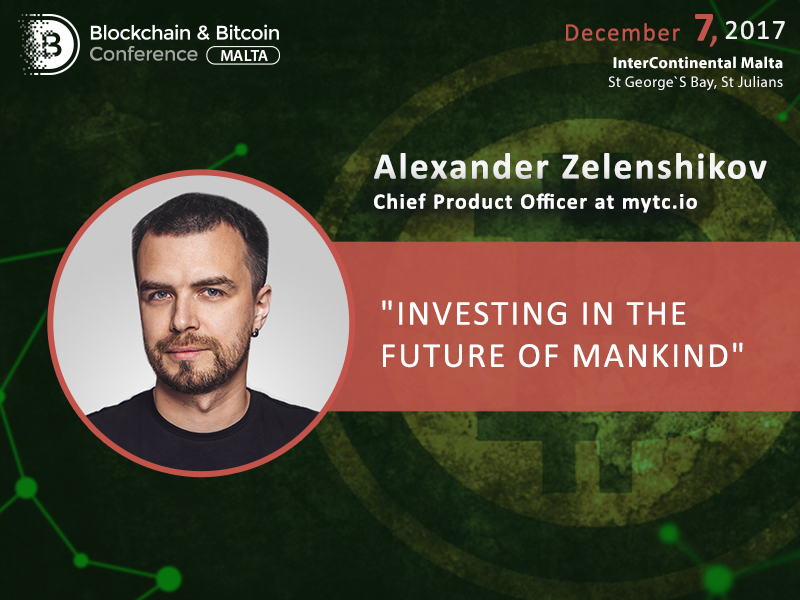 Time, not money stored in the bank accounts of millionaires, is the most valuable resource. This idea is warmly welcomed by the founders of Mytc.io, a platform where people can buy the time of others. Its developer will reveal in which way a blockchain service of time trading can change the global economy.
Chief Product Officer at Mytime and Mytc.io developer Alexander Zelenshikov will deliver a presentation at Blockchain & Bitcoin Conference Malta.
The main topics to be covered: equal opportunities provided by blockchain for all the world and new principles of investing in people by means of the time digitization.
The Whitepaper of the project underpins unfairness of the existing economic model: wealthy people are becoming wealthier, the poor are growing poorer while the middle class is disappearing. The Mytime developers put forward a new economic scheme: making the people's time a priority.
The platform participants will be able to pay for the time of other members by Mytc tokens. Processed transactions will grant them with reputation points. The platform is planned to be introduced via B2C businesses and their audiences. The blockchain technology was chosen in order to create a decentralized and independent service.
At the conference, the participants will have a chance to ask Alexander questions and get detailed information on the development and inclusion of the service as well as its operating principles.
Register to Blockchain & Bitcoin Conference Malta.
Meet new speakers and key news of the conference