KYC policy – KYC-Chain Platform Will Exhibit Solutions at the Conference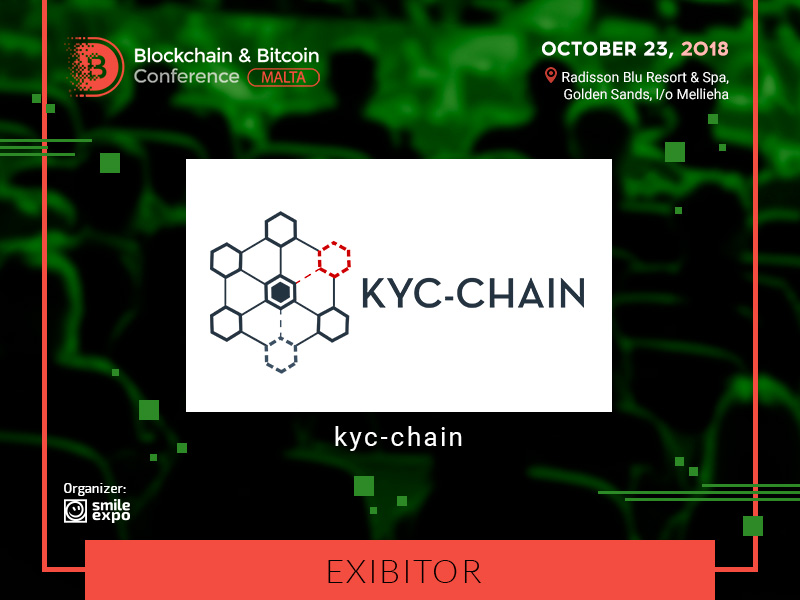 Establishing the customers' identity and defining the nature of their activities is important for companies today. However, organizations have to deal with the complexity of KYC regulations and develop their own process to comply with them.
The solution will be presented on October 23, at the Blockchain & Bitcoin Conference Malta. The platform KYC-Chain will exhibit its ideas in the demozone.
KYC-Chain is a B2B application which assists organizations with managing their KYC processes for both individual and corporate customers.
The platform suggests solutions flexible for different businesses. Among the products of the platform there are KYC templates which help to keep up with requirements in real-time and API which makes the compliance process easier.
The company also offers the Bank Grade Compliance Toolkit. It enables ID verification, automatic data extraction and offers the biometric score matrix which stops the misuse of the documents.
KYC-Chain also helps with screening against various databases including Enhanced Sanctions, Politically Exposed Persons (PEP), and Adverse Media.
The aim of the platform is to make adaptation to business changes easier and to cope with altering atmosphere in the market or regulations. The new technology keeps regulators satisfied with the verification procedures, and businesses – with the smooth KYC process.
The team of KYC-Chain helps organizations to collect data conveniently and set up the compliance system which improves the efficiency of their working processes.
Discover the new solution for KYC policy compliance at the conference!
---
Meet new speakers and key news of the conference