Jason Sosa, Founder & CEO at Blackbox Foundation, to tell about the blockchain implementation in aviation and marine industry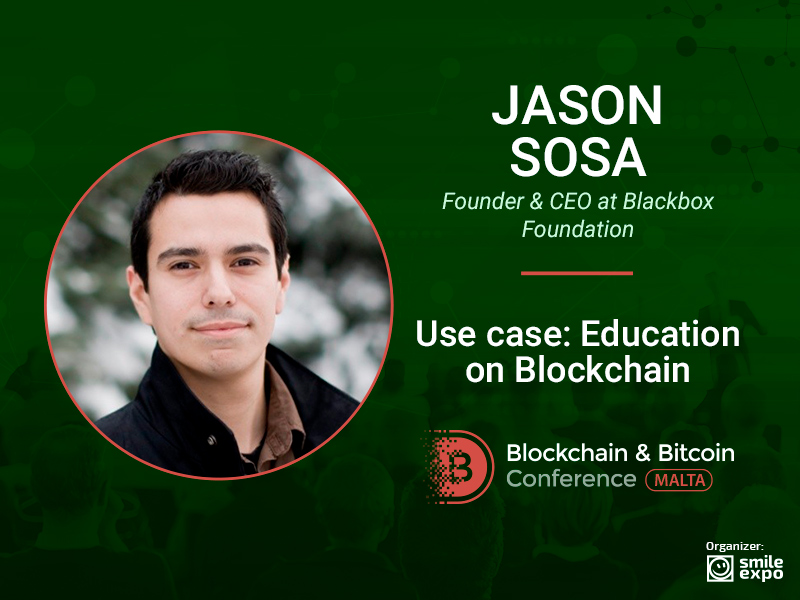 Blockchain implementation in the real economy is one of the sections included in Blockchain & Bitcoin Conference Malta. Jason Sosa will speak about the DLT application in logistics and supply chains for marine transport, civil aviation, and automobile transportation.
Jason Sosa is an entrepreneur and an investor working with such innovative technologies as virtual reality, IoT, 3D body scanning. He founded a company for conducting research in computer vision that was bought by the fund LATAM Socialatom VC in 2015.
The interest in cutting-edge technologies led Jason Sosa to the blockchain universe. Since 2017, he has been running Blackbox Foundation. This is a non-profit organization which mission statement is to create a new model of the joint work and art based on the principles of globalization and decentralization.
Jason Sosa will dwell on the possibilities the blockchain tech can showcase in supply chains tracking and logistics systems creation. This is a prospective direction for the technology; several heavyweights (the Port of Brisbane, Samsung Electronics, Hitachi) have already announced the similar projects.
The advantage of the blockchain tech lies in the inalterability of records and accessibility of information to all the chain participants including a final customer.
Find out more about the technology of the future at Blockchain & Bitcoin Conference Malta!
---
Meet new speakers and key news of the conference