Independent expert of European Commission Letitia Siglah to participate in panel discussion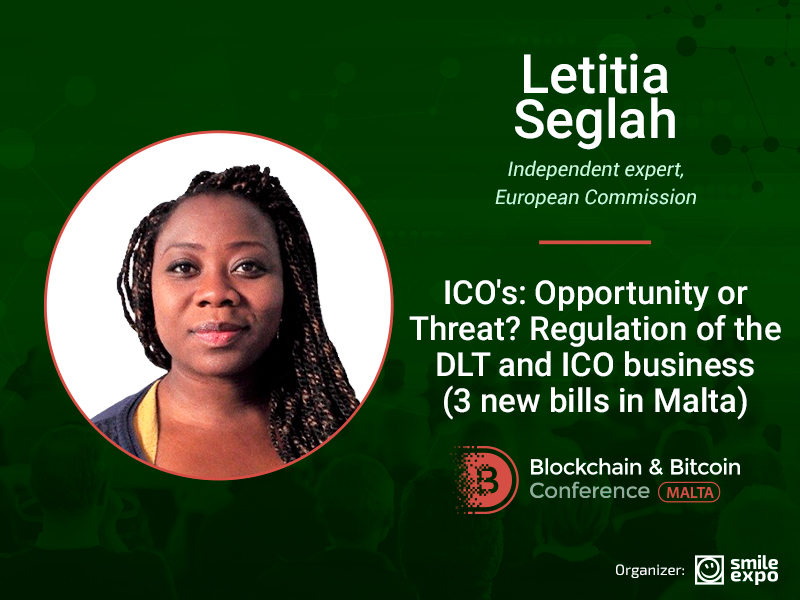 We are presenting a participant of the panel discussion at Blockchain & Bitcoin Conference Malta, dedicated to ICO regulation, – an independent expert of the European Commission Letitia Seglah.
As a FinTech and RegTech consultant, Letitia will express her opinion on the danger that ICO poses for the traditional economy. Together with other speakers, she will discuss how the token sale and blockchain business will be regulated in Malta.
Letitia Seglah is listed on Women in FinTech Powerlist 2017 by the non-commercial organization Innovative Finance. Her major areas of interest lie at the intersection of blockchain industry and legal matters.
The speaker is a consultant on regulation compliance for blockchain startups as well as such organizations as the European Court of Auditors.
Letitia worked as a Chief Operating Office at such well-known banks as Barclays Investment Bank, Bank of America Merryl Lynch. She also worked for global financial institutions such as HSBC and J.P. Morgan.
---
Meet new speakers and key news of the conference