"I Became Interested in Cryptocurrencies When Nobody Knew Anything" – Interview of Max Krupyshev, Head of Crypto Business at Cubits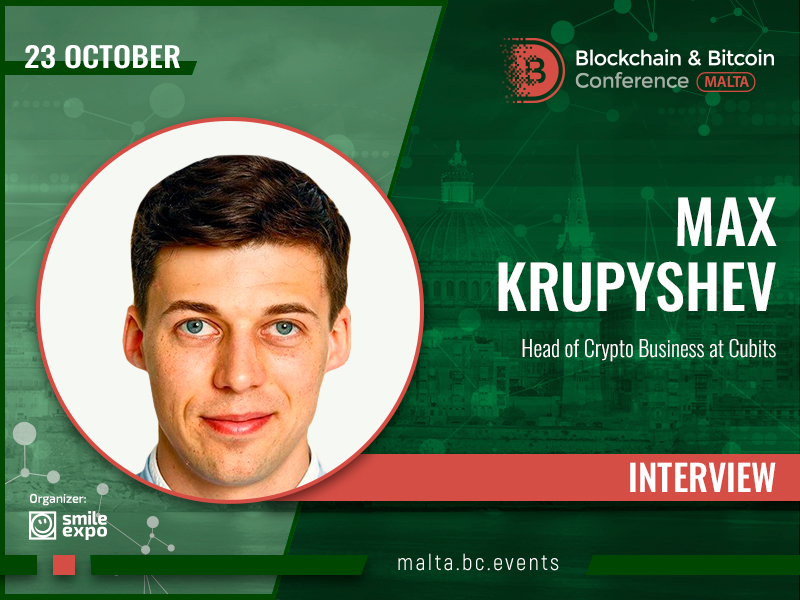 He started being involved in the blockchain technology when no one knew anything and continued within the sphere despite people's push-backs. Today, he is the Head of Crypto Business at Cubits and expert in blockchain & gaming – Max Krupyshev.
In interview, Max talked about beginning of blockchain, discussed his entrance into the industry and gave advice to people making first steps in crypto business.
Max Krupyshev will be a speaker at the Blockchain & Bitcoin Conference Malta. In the first panel discussion, he will talk about blockchain regulatory framework on Malta. Taking part in the second discussion about DLT use cases, the expert will explain how to integrate bitcoin in the payment system of a casino.
---
More details and registration are on the official website►►►
Meet new speakers and key news of the conference