How to use blockchain in healthcare? Experts' opinion at Blockchain & Bitcoin Conference Malta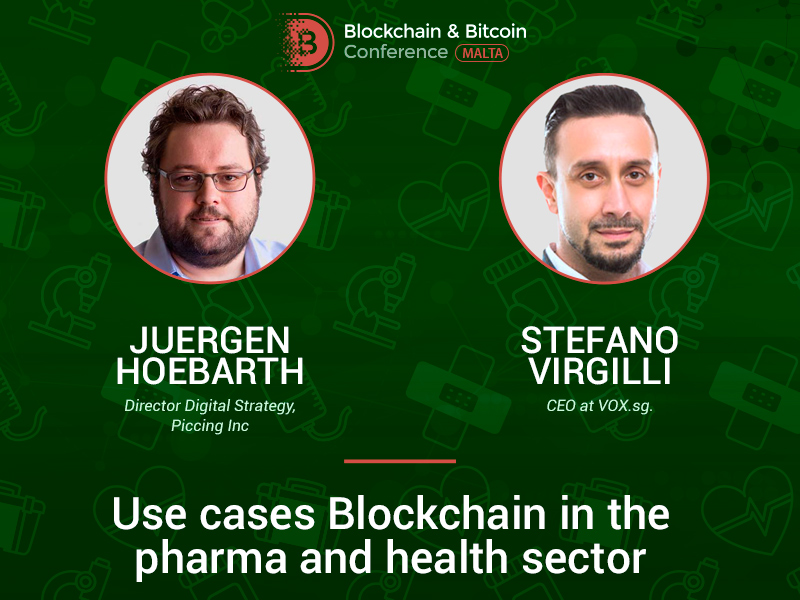 Blockchain & Bitcoin Conference Malta will feature a panel discussion, where the industry leaders will talk about the role of blockchain in the healthcare sector.
The conference guests will listen to the reports of the leading industry experts:
Juergen Hoebarth is the CEO at Haexagon Concepts, a digital strategy consulting and transmedia storytelling agency, an active follower and supporter of cryptocurrency and blockchain. He also participated in the creation of tokenzin.com, a fast growing digital media about cryptocurrencies. Juergen will talk about the use of blockchain by medical companies using the example of Aimedis.
Stefano Virgilli is the CEO at ICO advisory firm VOX.sg. In addition, he holds the position of the Chief Strategy Officer of IG at Invictus, a platform that offers blockchain introduction to the B2B sector. Stefano will describe the work of companies using blockchain in healthcare using the example of Invictus.
About the event
Blockchain & Bitcoin Conference Malta is a conference dedicated to ICO, blockchain, cryptography development and challenges on the legislative regulation of cryptocurrencies.
The event will be held on October 23 at Radisson Blu Resort & Spa, Golden Bay.
---