How to create business with ICO in Malta? Learn from panel discussion participant Neville Grech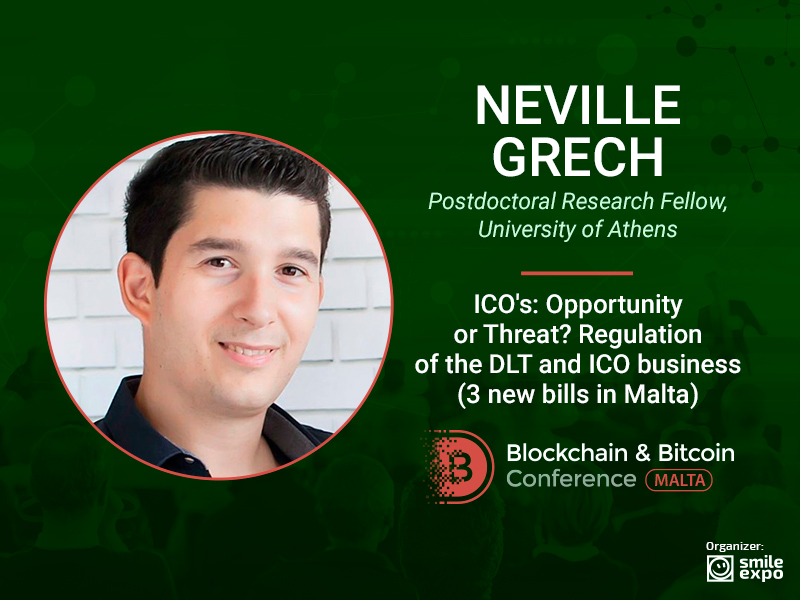 Business development using ICO attracts additional investment; but how to protect the project from risks? During the panel discussion 'ICO: Opportunity or Threat?', Neville Grech, Postdoctoral Research Fellow at the University of Athens will give his opinion on this matter.
Neville Grech is a Reach High Postdoctoral Fellow in Computer Science specialized in program analysis, and a technical adviser on DLT regulation. He worked as a software developer at Uniblue Systems and Casumo. The expert also holds a PhD in dependable software engineering from the University of Southampton.
His current focus is on security and program analysis of smart contracts deployed on the Ethereum blockchain.
Using his experience, during the discussion the speaker will answer the following questions:
• Is it possible to fight scam?
• Can ICO threaten the traditional economy?
• How does the legislation of Malta regulate ICO?
---
Register for Blockchain & Bitcoin Conference Malta, which will be held on October 23, 2018 to listen to Neville Grech and other participants of the panel discussion
Meet new speakers and key news of the conference