Hotmine – the Sponsor at the Blockchain & Bitcoin Conference Malta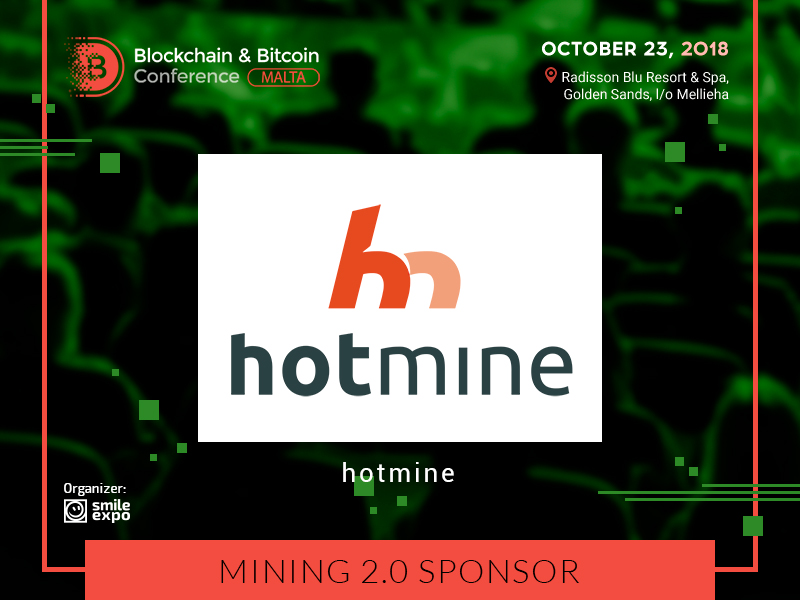 Decreasing mining quality, issues regarding environment and immature infrastructure are just a few difficulties existing within the mining industry. At the same time, standard and traditional approaches result in inefficiency.
The company Hotmine offers a possibility to improve mining sphere, providing the new insight in the industry. Hotmine has become the sponsor of the Blockchain & Bitcoin Conference Malta.
Hotmine was established as a mining equipment manufacturer when DLT has just started its development. After some time, the company has turned into the supporting centre for various projects in the sphere of the technology.
Transforming together with the industry, Hotmine witnessed a stage of intensive development – Mining 2.0. It is a modern solution for the integration of data processing systems with the household ecosystems.
Today, the company creates modern mining equipment for BTC throughout Ukraine, Georgia, Russia, USA, India, Canada, Korea and Kazakhstan.
---
Meet new speakers and key news of the conference