Hacked crypto wallet. What to do?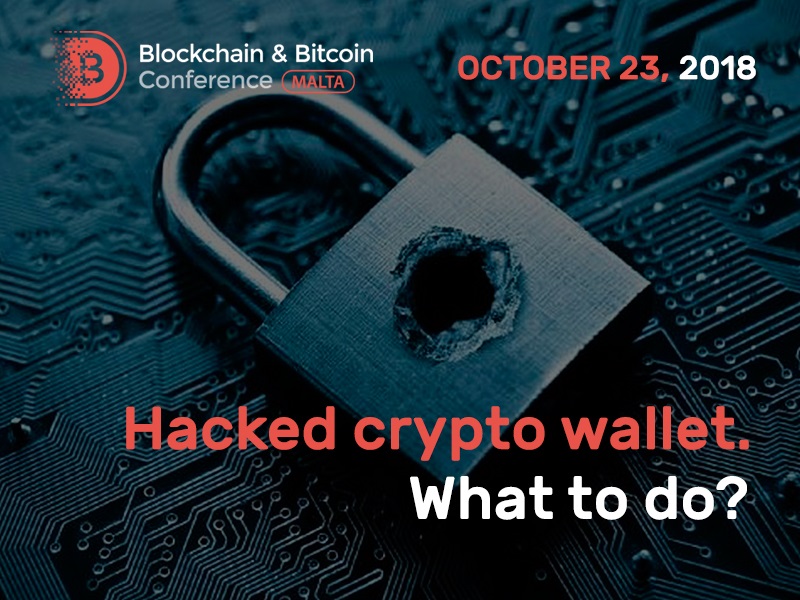 Bad news: bitcoins estimated at about $60 m have been stolen over the period of the latest three years.
Good news: safety of a crypto wallet can be boosted to the high level, which is not rocket science. Today, we are going to tell in detail how to save bitcoins and what to do in case an e-wallet is hacked.
Step 1. Choosing a right crypto wallet
Choosing a data store is an important stage in protection of savings. We have multiple types of cryptocurrency wallets that differ in configuration and functions. Here is a detailed review of them, while we are going to provide a brief description of the most important aspects.
E-wallets can be cold (containing the information about the whole chain of blocks) and hot (upload only part of it). The former are more reliable though require lots of disk space.
Crypto wallets are also classified as online, offline, and hardware. The latter are more reliable since you can completely disconnect them from the network and cut hackers off. However, you also won't have an access to such a device. So, hardware wallets are a perfect solution for those who plan long-term investments not intending to buy some new crypto.
It's also important to choose a proven brand of an e-wallet: the market offers several manufacturers of devices and software for cryptocurrency storage though not all of them have won confidence. Among hardware, Trezor is the most reliable, among software - Exodus, Coinbase, Copay, Armory Wallet, and Electrum.
Step 2. Take safety measures
When you register a crypto wallet and place coins on it, run a data reserve copy - a backup. In terms of the cryptocurrency, you need to copy and secure a seed key, or a seed phrase. This is a password that will restore your wallet in case you lose it or somebody steals it. Follow News.bitcoin.com in order to find out the instructions. All the abovementioned e-wallets have a feature of protection by a seed phrase.
It's important to save a key phrase in a secure place (maybe, in a safe or a safe deposit box). You can encrypt it to have a higher level of safety.
Other essential safety measures include antivirus software (to shield the data from a keylogger or a Trojan) and reliable storage of all passwords to all services you utilize: cryptocurrency exchanges, a digital wallet, e-mail. Passwords should differ and be highly reliable.
Step 3. Hacked. What to do?
Lost control over your crypto wallet? Do not panic.
Your computer is broken, or the smartphone with an installed e-wallet is lost? Set software up again on another device using a seed phrase to run a backup.
In case everything is OK with devices, but you cannot enter an e-wallet or the stored crypto has slipped away, it's important to figure out the problem: is it developer's or yours? Read the blog of the former: are there any notifications about the attack? Are other users reporting hacking? If yes, inform the technical support team about the situation – that will help the project team take measures.

In case the problem lies in you (particularly, cold or hardware wallets), apparently, the e-wallet has been hacked from your side. Lost data cannot be restored, but you should scan a computer with an antivirus program and change the password of the wallet.
---
Register to the conference to learn how to protect your wallet
Meet new speakers and key news of the conference