Global tokenization: future or utopia? Discover from Juergen Hoebarth at Blockchain & Bitcoin Conference Malta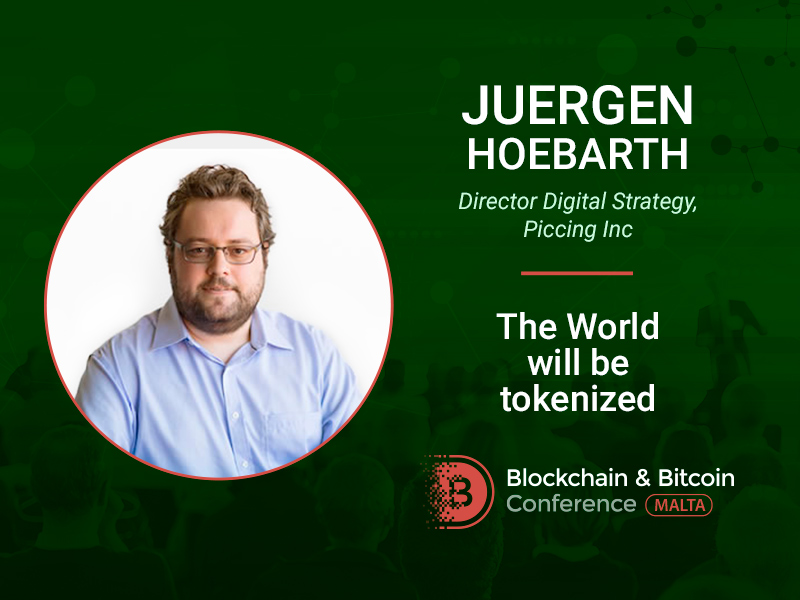 What does prevent economy tokenization? How will the token economy change the world? These questions will be answered on October 23 by Juergen Hoebarth, Director Digital Strategy at Piccing Inc, at Blockchain & Bitcoin Conference Malta.
The speaker will make a presentation titled "The World will be tokenized".
Juergen Hoebarth is an entrepreneur and guru in the development of products and marketing online campaigns. He aims to digitalize all the physical assets and transfer them into the online environment. He started investing in cryptocurrencies and ICO projects in 2014.
Currently, Juergen is the CEO at Haexagon Concepts engaged in digital strategy consulting and media content promotion services on Asian markets.
Besides, Juergen Hoebarth supports beginning ICO projects as well as focuses on product management and growth planning. He is a permanent speaker at international conferences dedicated to cryptocurrencies and token sales.
---
Register to Blockchain & Bitcoin Conference Malta.
Meet new speakers and key news of the conference