Experts and brokers about bitcoin futures: attraction of new players or start of bitcoin drop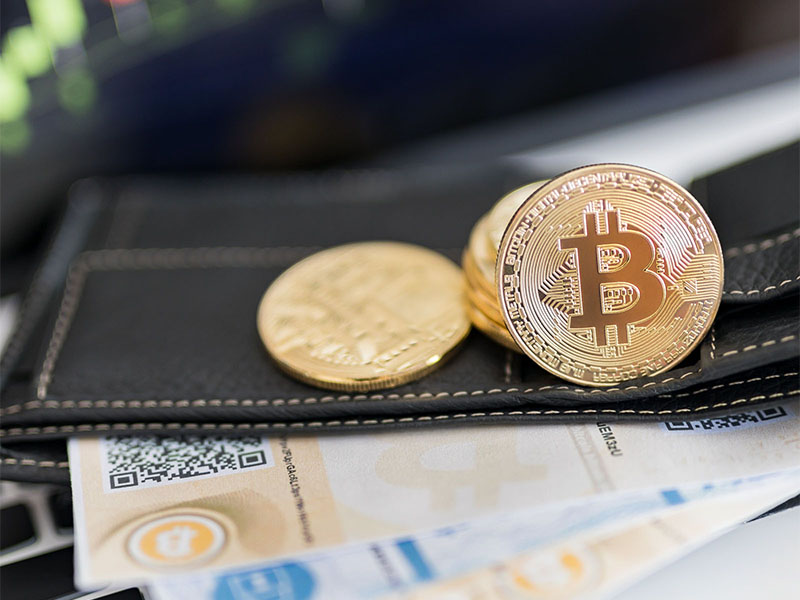 On December 3, 2017, the US Commodity Futures Trading Commission (CFTC) provided CME Group Inc. with a permission for bitcoin futures trading. CBOE received the same permission.
Right after that, hedge funds became interested in digital currencies. Previously, they were beware of cryptocurrency operations but the permission for futures launching changed their attitude. Now, they are announcing their intention to explore this investment tool. Nevertheless, the range of experts maintain that futures introduction will lead to the drop of the bitcoin price because bears (players betting on the decline in the exchange rate) will perk up.
Expert opinion: who will occupy exchanges after futures – bulls or bears?
Craig Pirron, a business professor at the University of Houston, says that futures launching will rapidly increase the amount of brief transactions. The exchange rate volatility, when the price decreases by 20% just after passing 11 000 dollars, attracts traders who receive fast income from sudden drops. They wait for futures with particular interest.
Nevertheless, a lot of investors planning to establish long positions are also interested in futures. Ari Paul, former portfolio manager at BlackTower Capital, believes that the launch of bitcoin futures will be an additional opportunity for many players to conclude long-term transactions, staking on a positive effect of the bitcoin inclusion into the conventional financial system.
Michael Moro, CEO at Genesis Global Trading, believes that futures will play into the hands of bears rather than bulls: currently existing cryptocurrency exchanges have a limited set of tools that greatly limits the possibilities of short positions. The introduction of futures will change this situation and significantly enhance bear trends on the cryptocurrency market.
Matt Levine, former investment banker at Goldman Sachs and current editor-at-large at Bloomberg, prefers the middle ground. He agrees with the fact that futures will attract bears, because such a novelty solves relevant challenges with establishing short positions. However, Mr. Levine believes that futures are equally attractive for bulls as well. The process of purchasing and storing bitcoins is quite complicated and nervous for many people desiring to invest: one should always either care of security issues or provide their paper storage, which applies the whole range of restrictions.
Certainly, futures are more beneficial for short position players rather than for long position ones, although it is likely caused by the steady growth of the exchange rate. Bears attracted by futures availability will definitely enter the market, however, there will be more bulls anyway.
Criticism from Futures Industry Association: too little discussion and many risks
The Futures Industry Association consists of Goldman Sachs, Citigroup and JPMorgan Chase. All of three companies have made a letter directed to the Commodity Futures Trading Commission. The letter thoroughly criticizes the launch of bitcoin futures: brokers believe that one should have discussed more carefully all factors, trade restrictions and marginal levels as well as stress tests and clearing prior to issuing such permissions.
According to the Association, one should have held a public dialogue involving all market participants. The exchange rate volatility in general and bitcoin in particular should have encouraged the Commission to solve regulation challenges using conservative methods in compliance with all stages and conditions.
Besides, Association representatives state that core products futures will be based on do not have sufficiently transparent regulation mechanisms. They stress that they doubt exchanges' ability to provide safety of contracts.
The first bitcoin futures have been available since December 10 on CBOE. CME Group will launch them on December 18. It is the CFTC that will regulate futures management.
Despite the absence of experts' single assessment and major criticism, not only the USA got interested in integrating bitcoin futures. Japan-based Tokyo Financial Exchange also announced its plans to launch futures. Shozo Ohta, Exchange's CEO, notes that initially he will demand changes of Japanese laws: cryptocurrencies should be recognized as financial products. Mr. Ohta promises that as soon as it happens, Tokyo Financial Exchange will launch futures.
Meet new speakers and key news of the conference