Exchange of views: reputed lawyers and MIT representative to hold discussion at Blockchain & Bitcoin Conference Malta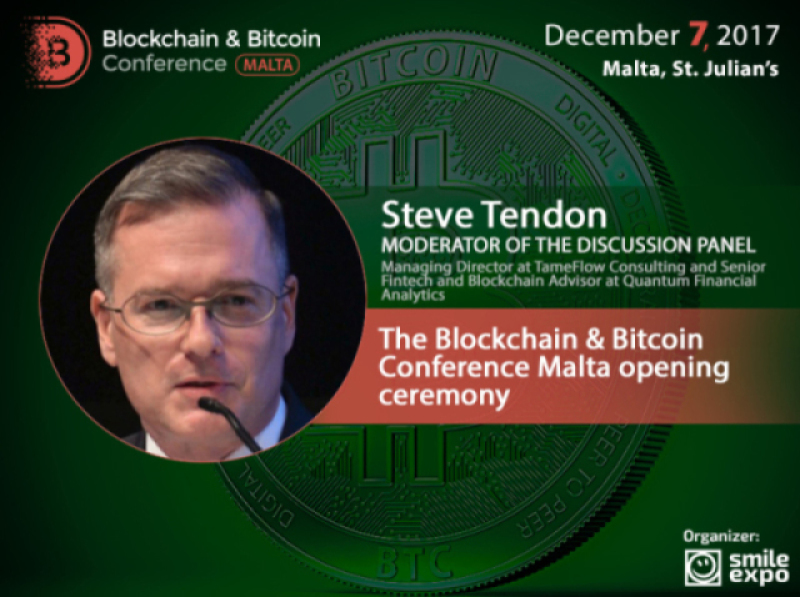 Representatives of the Massachusetts Institute of Technology (MIT) and Malta's largest bar associations will discuss the legislative and legal aspect of ICOs, cryptocurrencies, and smart contracts. This issue will be revealed at the panel discussion of Blockchain & Bitcoin Conference Malta.
---
Blockchain & Bitcoin Conference is an event of the wide cycle, covering 11 countries. The series is organized by Smile-Expo. In 2017, Blockchain & Bitcoin conferences are taking place in Russia, Ukraine, the Czech Republic, Kazakhstan, Azerbaijan, Sweden and other countries. Each event has a busy program, including dozens of presentations by experts from various countries, industry software and hardware exhibition, as well as discussion platforms.
---
The Maltese conference will allow participants to discuss the legislative aspect of decentralized economy (ICOs, smart contracts, cryptocurrencies), blockchain technology regulation, decentralized technologies as a part of digital economy and their impact on the change of common economic roles. Several experts will share their opinions.
Steve Tendon, Managing Director at TameFlow Consulting and Senior Fintech and Blockchain Advisor at Quantum Financial Analytics.
Ian Gauci, goal driven and with a keen interest in technology, Blockchain, DLT, Robolaw, Big Data, AI, Fintech and RegTech. Founding member of the Maltese IT Lawyers Association. Ian works in Technology Law in particular, E Commerce, Cyber Law, Data Protection, GDPR, Gaming, Telecommunications and IT. He also works extensively in issues dealing with Competition Law and Consumer Legislation.
Max Ganado, a senior partner at GANADO Advocates, one of the oldest law firms based in Malta; specialist in investments, including investing in cryptocurrencies.
Ronald Attard, a managing partner at EY Central and Southeast Europe. Business and investment advisor.
The discussion will reveal various viewpoints regarding key industry challenges. All participants will be able to listen to speakers' reasons for certain attitudes and to work out their own opinion. A comprehension of main industry contradictions and possible solutions allow to build investment strategies and efficiently plan business related to cryptocurrencies and blockchain developments.
Meet new speakers and key news of the conference