End of individualist era: why miners group in Bitcoin pools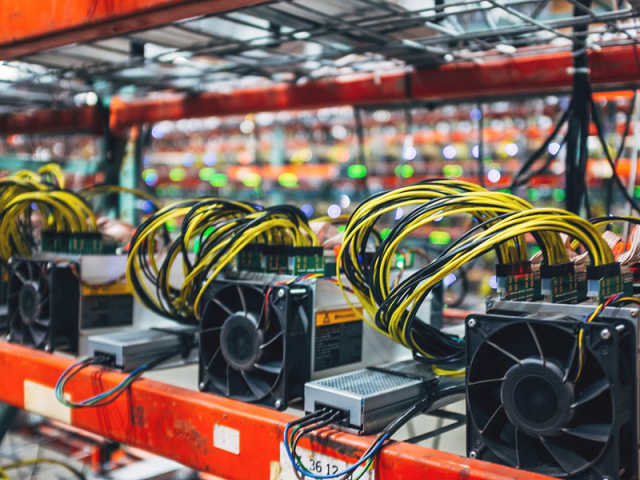 Cryptography – encryption that uses complex mathematical algorithms – plays a vital role in the development of a cryptocurrency. A miner is rewarded with virtual coins for mining new data blocks. The more participants join the network, the more complicated is the process of mining new coins, as more computing power is required. The most "power-consuming" cryptocurrency is Bitcoin now. It appeared almost eight years ago and the network has been constantly growing since that time. Therefore, even the most powerful computer cannot cope with the task of bitcoin mining today. Mining farms are used for this purpose (hundreds of powerful computer systems, connected together), which in their turn are united in bitcoin pools.
A private mining farm – a powerful supercomputer with several dozens of graphics cards
How does a mining pool work?
Bitcoin mining pool is a server that distributes a task among all participants. Its operation principle resembles a torrent tracker. As far as the total power of all miners is used, new blocks are mined quickly. The reward is also distributed among all participants of the process.
There are around 1500 of such servers in the world today; most of them are Bitcoin pools, others mine different coins. Different servers have different schemes of reward distribution, but the main criterion is the same – the computing power. That is why only those who can invest in powerful hardware or reduce expenses for power and equipment to the minimum are recommended to mine Bitcoins these days. Otherwise, the reward will be inadequate compared to expenses.
Geography of large pools
The best Bitcoin mining pools and the largest farms are located in China. Usually they are owned by the same companies. According to various data, Chinese pools account for 50–60% of global hash rate. Four largest mining pools can be found in China.
Share of different pools in the global Bitcoin mining hash rate in Q3 2017 (blockchain.info)
AntPool is a testing platform of Bitmaintech, one of the largest Chinese manufacturers of mining hardware.
F2Pool (Discus fish) was launched in 2013. It can be used for mining Bitcoins, Litecoins, and several other cryptocurrency types. There were times when its market share reached 20%, thanks to which it was implicitly called the best Bitcoin miner.
BTC China belongs to BTCC, which earlier also owned BTC exchange, the largest one in China. Today the exchange does not function, but the pool still works successfully.
BW pool can be used not only for mining. Cryptocurrency is well-protected on the server and you gain profit for storing it there.
A large Bitcoin mining farm in China
Chinese pools are criticized for poor Russian language support and insufficient literacy of English versions. Therefore, users from Europe prefer European and American servers: Bitcoin.cz (Slush), Bitfury, ViaBTC, and others.
Learn more at Blockchain & Bitcoin Conference Malta!
Meet new speakers and key news of the conference