Cryptocurrencies and world: largest banks working with bitcoins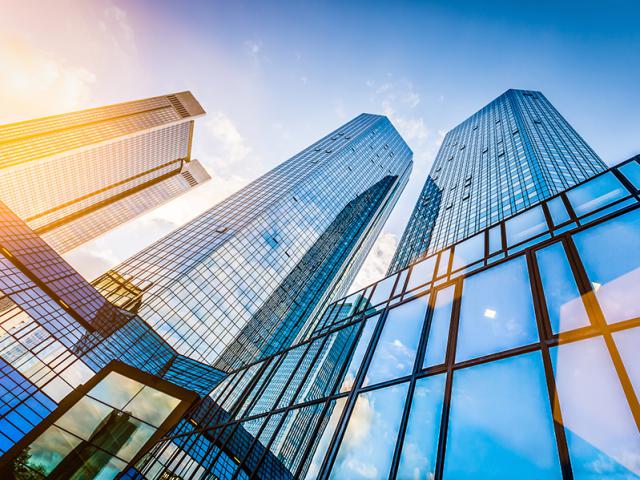 Bitcoin is a relatively new phenomenon, although it has already managed to become quite popular in the modern global economy. It is no wonder that major banks worldwide have got interested in bitcoin and cryptocurrencies in general over recent years. Some of them believe that cryptocurrencies threat the world financial system, but there are certain banks working with bitcoins. Even now, one is launching a lot of experimental projects, the outcome of which will show whether cryptocurrencies can become a comprehensive part of the global banking system and an alternative to fiat money.
Well, what banks work with bitcoins?
Falcon Private Bank
Banks working with cryptocurrency are primarily a European and American phenomenon. One of banks recently joining such a category, Falcon Private Bank, operates in Switzerland, a country known by its reliable banking system. Falcon Private Bank customers are offered to buy and store cryptocurrencies right on their ordinary banking accounts. No extra difficulties, no necessity to install apps, choose a cryptocurrency wallet on your own and worry about safety of your funds: all this is done by the Swiss bank.
Currently, Falcon Private Bank allows its customers to store Bitcoin, Ethereum, and Litecoin.
BNP Paribas
One more European establishment, this time the French one, continues the list of banks working with bitcoins. BNP Paribas, the best-known French bank, has started testing bitcoin in order to find out whether it is appropriate for a banking currency fund. Besides, bank specialists are quite interested in the blockchain application in the financial sector and industry development prospects.
Société Générale
Société Générale is also a French bank. As of today, it does not accept and use bitcoins but offers a year-round contract to a cryptocurrency expert who will have to explore cryptocurrency market trends, investigate all global fintech processes, and decide whether the bank should join this area or not.
Skandiabanken
Norway has banks accepting bitcoins as well. Skandiabanken is the country's most popular and major bank. Taking into account the fact that it is the online bank, little wonder that this establishment has started accepting cryptocurrencies and storing them on banking accounts. Moreover, Skandiabanken offers to synchronize a customer's account with their Coinbase wallet in order to monitor both accounts using a single banking application. Skandiabanken also allows clients to buy bitcoins via PayPal.
The bank believes that even now bitcoins are the same investment tool as fiat money or securities. However, Norway authorities have not yet adopted cryptocurrencies, but this fact does not prevent Norwegian Prosecuting Authority from imposing penalties in bitcoins on lawbreakers.
Barclays
If something exists in France, it will definitely exist in England as well. Barclays, one of the UK best-known banks, has joined the range of banks accepting bitcoins. Following the agreement with the Safello Exchange, Barclays has developed a platform, allowing everyone to donate in bitcoins. And there's more: this spring, Barclays has started actively investing in cryptocurrency companies and developing its own fintech projects.
BNY Mellon
Needless to say that US representatives also can be found among banks working with bitcoins. New York-based BNY Mellon applies cryptocurrencies in its internal applications. Executives promise that bank members will be able to obtain bonus payments in cryptocurrencies, particularly bitcoins, in the immediate future.
Polybius Bank
Polybius Bank is not just a bank working with cryptocurrency. It is a bank working only with cryptocurrencies that has been designed for cryptocurrencies and is operating with them now. This summer, Bank, announcing itself as the world's first cryptocurrency bank, launched the ICO and raised 32 million dollars. Therefore, it is forming a team of lawyers, banking experts and other staff in order to provide comprehensive operations of the financial institution. Besides, project managers are choosing a country for obtaining a license, although the final decision will be made after building the full team.
Founders ensures that Polybius Bank customers will receive a total spectrum of financial services required for the full use of cryptocurrencies. Customers will also get an opportunity to open multicurrency accounts and use several cryptocurrencies at the same time.