CrowdWiz Independent Cryptocurrency Investment Fund to participate in Blockchain & Bitcoin Conference Malta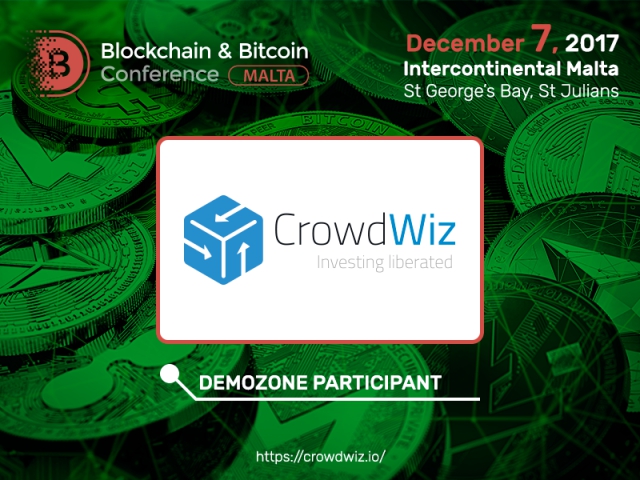 CrowdWiz, an independent cryptocurrency investment fund, will be a participant of Blockchain & Bitcoin Conference Malta on December 7.
The main feature of CrowdWiz is the full absence of third parties. Everyone interested can establish their own fund and attract investments as well as each user is involved in choosing projects to invest in.
It is not a group of executives that manage funds but community participants by voting.
The structure is built in such a way that investors can communicate with each other directly within the common ecosystem and obtain the access to financial resources using transparent mechanisms, which would be impossible with the involvement of intermediaries.
Security accreditation of deals are provided by the blockchain technology, allowing to control each conducted transaction.
Register for Blockchain & Bitcoin Conference Malta and discover more about independent investments without third parties.
Meet new speakers and key news of the conference