Create your own Ethereum-based app: Loui Mercieca to analyze all development stages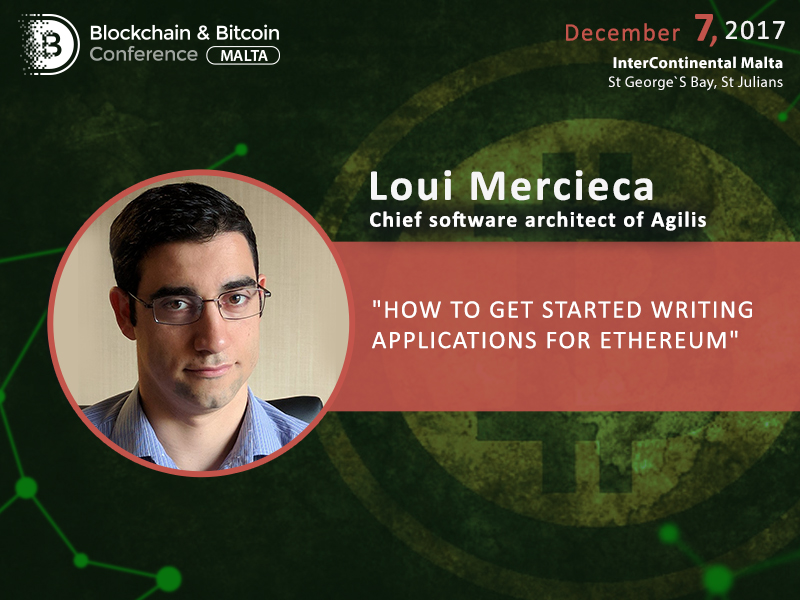 Loui Mercieca, Chief software architect at Agilis Ltd (Malta) will dedicate his presentation to beginning blockchain developers: those who have been already aware of the technology but fail to realize all of its operation concepts.
On December 7, Loui Mercieca will speak at Bitcoin & Blockchain Conference Malta on the topic: How to get started writing applications for Ethereum.
The expert will tell the audience about the components of an Ethereum platform (transactions, contracts, wallets, security system) and a way to design a simple system that will create a scenario for them. Loui Mercieca will also briefly review application areas of blockchain apps in order to show attendees that this technology can be used not only for finance. The presentation will be interesting for developers starting exploring the blockchain and Ethereum platform.
Loui Mercieca has been a developer and architect for more than five years. He started his career at EC English Holdings and then joined Agilis Ltd., a company developing blockchain solutions for businesses. Currently, he is a leading developer and chief software architect. The speaker is ready to answer the questions regarding technical features of creating Ethereum-based apps.
Registration ►►►
Meet new speakers and key news of the conference