Blockchain Technology for Real Estate: Crypto Experts Will Share Opinions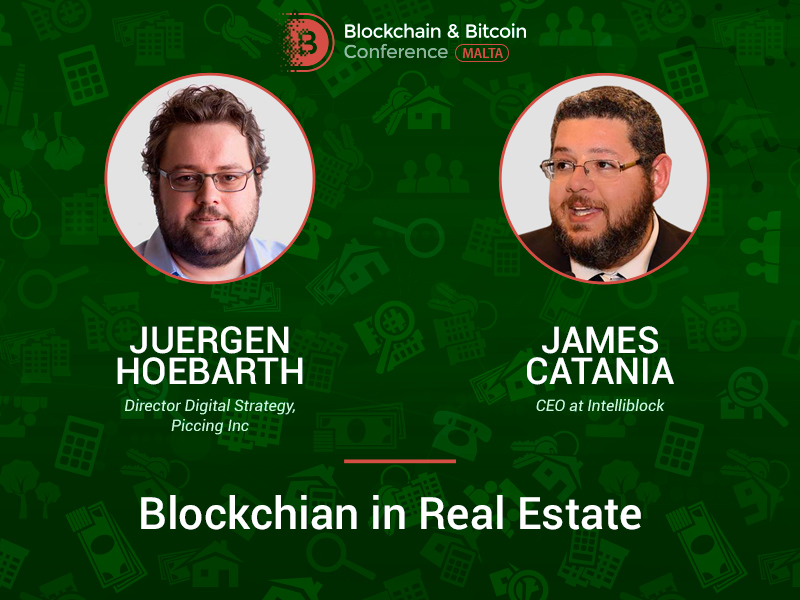 Blockchain can revolutionize the real estate industry through tokenization. What processes can be improved with the use of DLT and how can it solve existing problems within the sphere?
At the Blockchain & Bitcoin Conference Malta, crypto experts from Piccing, Intelliblock and iOlite Foundation will provide real cases of blockchain integration into real estate and will discuss the advantages of technology use.
The Digital Strategy Director at Piccing Juergen Hoebarth will present the examples of real projects which tokenize the Real Estate Investment Trust (REIT). The expert is an entrepreneur with 15 years of experience in online business and an ICO investor.
Hoebarth is also a CEO at Haexagon Concepts – organization helping brands with project development IP management.
James Catania, CEO at Intelliblock, will join the discussion of the topic as well, introducing the examples of real-estate ICO launches.The expert is the blockchain and ICO consultant. Within his company, he provides solutions for the European market based on DLT.
Apart from that, Catania is a computing specialist and ICT working in the Ministry of Education and Employment in Malta.
Another expert who will share knowledge is Yael Tamar, Marketing Executive at iOlite Foundation. She will look at all the existing uses and use cases of DLT in the industry. Also, she will talk about registry and real estate sales, particularly in Georgia, Sweden, Dubai and Brazil.
Yael Tamar is an entrepreneur, technologist and experienced marketer. Moreover, she is the founder at TopofBlockchain consultancy organization and board advisor for Blockchain Israel.
Don't miss a chance to meet with speakers and discover new opportunities for real estate with DLT at the conference!
---
Meet new speakers and key news of the conference