Blockchain & Bitcoin Conference Malta: use cases of decentralized technology in logistics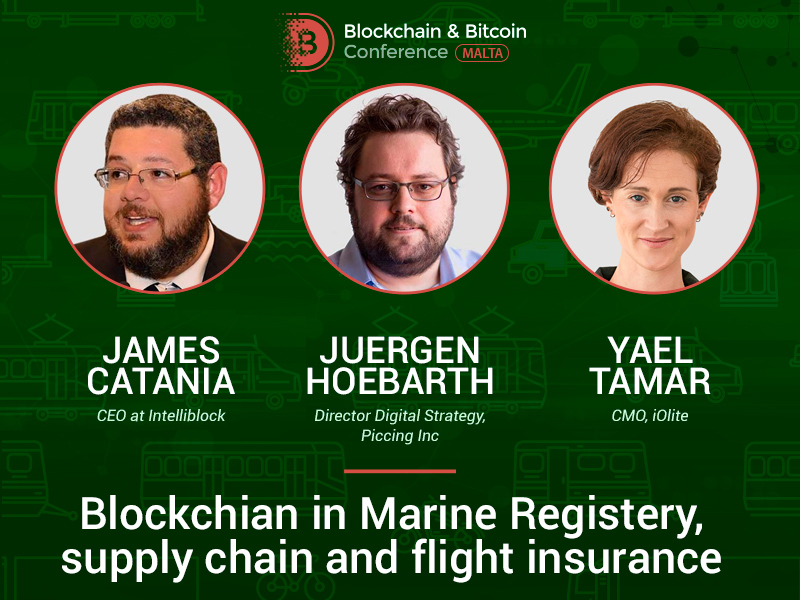 On October 23, Malta will host the second international Blockchain & Bitcoin Conference. At the event, experts will present their use cases of blockchain in various nonfinancial spheres.
The speakers will make presentations within the panel discussion 'Large investment funds and crypto. Blockchain and real case studies of its integration in marine industry, transport (public transport, delivery, logistics), games, real estate, land cadaster, healthcare, and AI'.
Speakers to take the floor are as follows:
• Juergen Hoebarth, Director of Digital Strategy at a Hong Kong company Piccing Inc. He will explain how to design logistic structures. The expert will also tell about blockchain-based flight insurance. Apart from Piccing Inc., Juergen is CEO at a consulting company Haexagon Concepts.
• James Catania from Malta, CEO at Intelliblock (the leading provider of business solutions in Europe). He will share a real case study of blockchain usage in marine industry.
• Yael Tamar, Board Advisor at Blockchain Israel, marketing and content strategist, entrepreneur, blockchain and cryptocurrency market expert. She will immerse into the cases of blockchain implementation into logistics: freight, logistic structures, food safety as well as agriculture.
Use cases will be showcased within Blockchain & Bitcoin Conference Malta 2018 at 16:00.
---
Register right now and get a ticket for a special price!
Meet new speakers and key news of the conference