Blockchain and Gaming: Top Experts Will Share Real Use Cases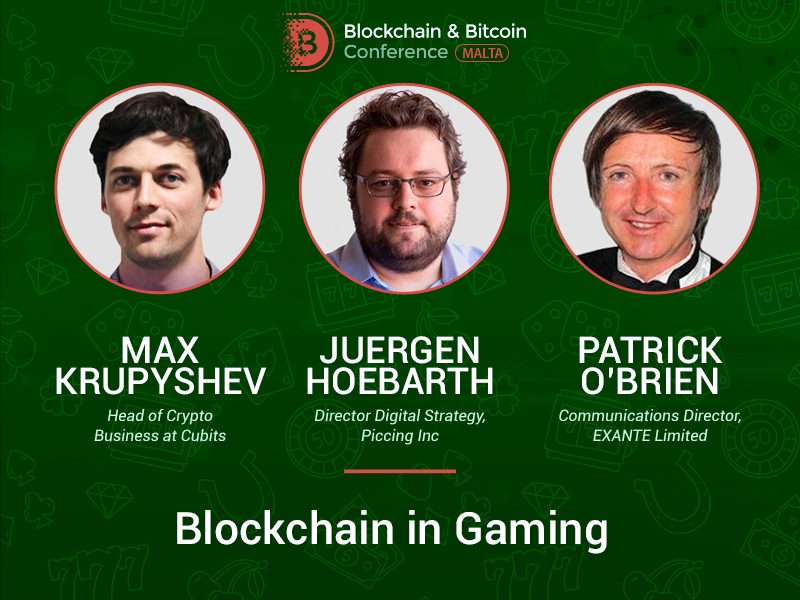 Gaming is the sphere which has been disrupted and transformed by Blockchain. Which new experience does DLT provide to gamers and how to implement innovative technology into the sphere?
At the Blockchain & Bitcoin Conference Malta, leading experts will deliver presentations on the topic and will share real use cases from their own experience.
Max Krupyshev, Head of Crypto Business at Cubits, will explain how to integrate bitcoin in the payment system of a casino (for depositing and withdrawals) and what opportunities open up for gambling business through the usage of bitcoin.
Main points:
• review of bitcoin transactions for various types of wallets;
• ways of storing and using bitcoins for players;
• speed of bitcoin payments;
• protection of cryptocurrency payments against fraud and cyber-attacks;
• risks of operators;
• relations with a regulator and banks.
Juergen Hoebarth, Director Digital Strategy at Piccing Inc, will join the topic discussion and will also talk about DLT for Gaming. He is the CEO at Haexagon Concepts – a transmedia storytelling agency and a company providing digital strategy consulting. The expert will elaborate on the case of Herocoin during his speech.
Communications Director at EXANTE Patrick O'Brien will share his view on DLT in gaming industry as well. EXANTE is a brokerage company providing access to financial instruments and markets. The speaker is also a Maltese Business Journalist.
Meet the experts at the conference and learn what decentralized technology offers to the gaming industry!
---
Meet new speakers and key news of the conference