Bitmalta Vice-President will deliver a presentation on AML and cryptocurrency at Blockchain & Bitcoin Conference Malta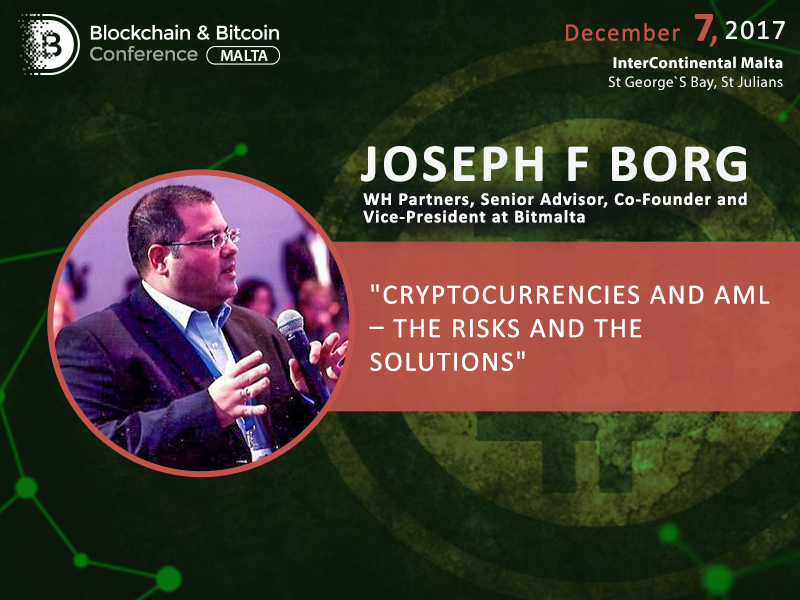 Can cryptocurrency solve the problem of money laundering? This topic will be presented by Senior Adviser at WH Partners Joseph F Borg at Blockchain & Bitcoin Conference Malta on December 7.
At the law firm WH Partners, the sphere of the expert's expertise includes Blockchain technology, IT, eSports, and Intellectual Property. Besides, he gives lectures on Gaming Law at the University of Malta. Worked as Secretary General at Malta IT Law Association (MILTA), later became Co-Founder and Vice-President of Non-Profit Organisation Bitmalta focused on promoting blockchain and cryptocurrencies in Malta.
At Blockchain & Bitcoin Conference, Joseph F Borg will deliver a presentation titled: "Cryptocurrencies and AML – The risks and the solutions".
The expert will cover the following questions:
Regulation of cryptocurrencies under the 4th EU AML Directive;
Prevention of money laundering using cryptocurrencies;
Standardization of KYC in ICOs and financial operations;
Advantages and disadvantages of using KYC in ICOs.
Moreover, he will conduct a SWOT analysis of cryptocurrencies.
Meet new speakers and key news of the conference