Announcing the moderator of the panel discussion – Stefano Virgilli, CEO at VOX ICO Advisory firm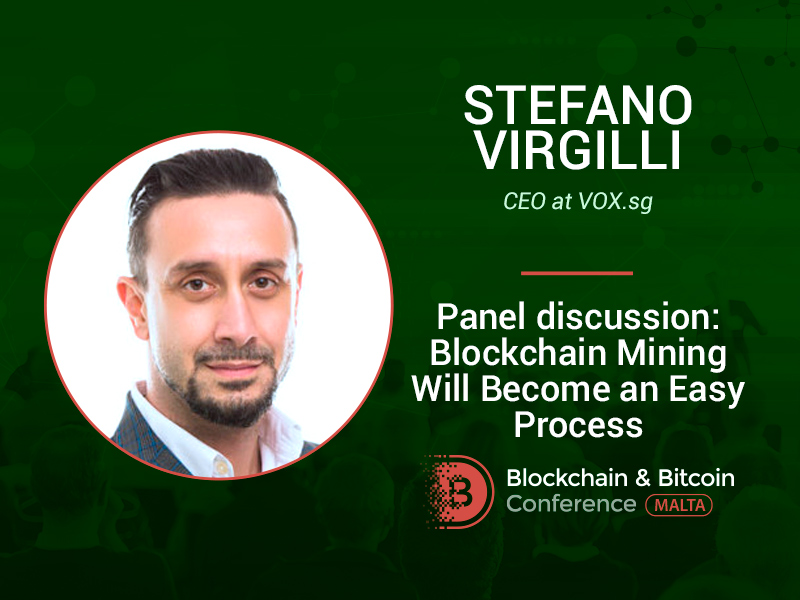 The moderator's role of the panel discussion at Blockchain & Bitcoin Conference Malta will be taken by Stefano Virgilli, a serial entrepreneur that launched several dozens of companies in Europe, Southeast Asia, Africa, and Middle East.
Together with other crypto experts, Stefano will participate in the discussion of mining trends. As a specialist with deep knowledge in the topic, he will facilitate the dialogue between speakers and the audience and make sure that panelists provide as much details into the topic as possible.
Stefano Virgilli is a CEO at ICO Advisory firm VOX based in Singapore. The company specializes in sales strategies, branding, marketing, and communications for ICO projects. He was also a head of marketing at Copernicus Gold.
As an experienced manager and business coach, Stefano is frequently invited to speak at international events dedicated to business. Stefano is a featured speaker at the TEDx events.
---
Register to Blockchain & Bitcoin Conference Malta.
Meet new speakers and key news of the conference